PRODUCTS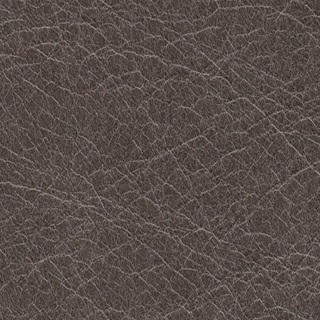 Crystal
Colour : Flint 3304
Description :
Crystal is a lightly buffed, pull-up leather finished with a blend of oils and waxes to achieve a cracked, almost distressed finish with a slight pull-up effect.
These pull-up leathers are tanned to ensure a pleasing distressed finish. Extra fat liquors are applied during tannage, to give the leather a waxy feel. The leathers are designed to allow the natural variations of the leather to show through the finished coat. Pull up leathers do not have a consistent colour density across the whole hide. They are also designed to change colour when pulled or stretched. These types of leathers are not as colour fast as pigmented hides and should be protected from direct sunlight and not placed next to radiators and other heat sources where the wax could dry out. Evidence of marks and scarring will be seen through the surface finish. Each hide is unique and swatch samples should be regarded as no more than a guide for these types of leather. 
Thickness : 0.9/1.1mm
Average hide size : 50 sqft (4.6 sqm)
Suitable for domestic, contract and marine applications
A slightly dampened cloth and a pure mild soap solution can be used for light marks. However, extra care should be taken, as this type of leather can easily be damaged by spillages and soiling. Do not wet the leather as water staining may occur. Do not use detergent products. Read carefully the labels on proprietary leather products to check that they are suitable for pull up leathers
Test Methods
EN ISO 11640  ISO 11641
Leather Characteristics
Colour fastness to-and-fro rubbing
Dry
50 Cycles, min 3 grey scale
Wet
20 Cycles, min 3 grey scale
Perspiration
20 Cycles, min 3 grey scale
Wyzenbeek
30,000 cycles, 4/5 grey scale
Colour fastness to light
Min 3 Blue Scale EN ISO 105-B02
PH and ΔpH
Min 3.2 If the pH value is below 4, ΔpH < 0.7 EN ISO 4045
Tear Strength
Min 20N EN 3377-1
Flammability
CAL 117E – class 1
Whilst these values are typical of those expected, it is advisable to issue appropriate guidance with upholstered furniture to inform consumers of likely performance, as in service, care and maintenance instructions to avoid unnecessary problems.