PRODUCTS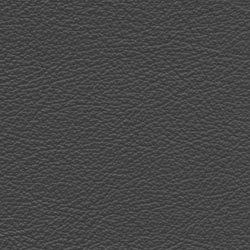 AQUAMARINE
Colour : Anthracite (7105)
Description :
Description:
AQUAMARINE is a specially designed outdoor product from JMT Leather, which combines a high level of durability with complete water resistance.
It is ideal for all outdoor situations, maintaining its texture and lifespan even in extreme environmental conditions.
General Characteristics:
It is both fresh and sea water resistant.  It is not damaged by salt water
Flame Proof
Unaffected by mildew, bacteria and fungi
It maintains its colour – it does not fade
Hard Wearing
Stain Proof
Thickness : 1.1/1.3mm
Average hide size : 50 sqft (4.6 sqm)
Suitable for marine and all outdoor applications.
AQUAMARINE is also available in any other colour shown on our site provided that a minimum of 60 hides per colour is purchased.
N.B: Like all upholstery materials, including vinyl, leather will be susceptible to staining by self-tanning lotions, creams and liquids.
Please note that although AQUAMARINE is a fully water resistant leather, water can  still penetrate through the stitching holes. To avoid the development of any mould on the inside of your upholstered product, we recommend that stitched parts are  taped on the interior and/or in addition that the interior allows any build up of  water to exit through appropriate apertures.  Use only appropriate materials and methods to avoid water penetration and adverse reaction to the leather.
Cleaning: The most efficient and therefore recommended cleaner is our special JMT AQUAMARINE cleaner.  For regular maintenance we recommend the JMT AQUAMARINE conditioner.
Colour Fastness to and Fro Rubbing >
 Dry > 1000 cycles, min 4/5 grey scale
Wet > 500 cycles, min 4/5/ grey scale
Perspiration > 100 cycles, min 4/5 grey scale
BSEN ISO 11640/11641
Colour Fastness To Light > 8 blue scale BSEN ISO 105-B02
Finish Adhesion >
Dry > 6.4 N/10 mm
Wet > 4.4N/10mm
Flexing Endurance > 50,000 cycles (no finish damage cracks) BSEN ISO 5402
Tear Strength > min 20N En ISO 3377-1
pH and ΔpH> min 3.2 If pH <4, ΔpH <0.7 EN ISO 4045
Flammabilty > Cigarette and match test > Class 1 BS 5852 (1979)
IMO Res. A652(16) + CAL 117E + Boston Fire Dept. BFD IX-1
Resistance to Abrasion > Taber CS10-1000gr > No abrasion after 2,000 cycles BSEN 14327 (2003)
Mould and Fungi Development > No mould growth after soaking in water at 37°c for 28 days AATCC 30, Test III
Water Repellency – Spray Test
Water Resistance – Bally Penetrometer  > No Penetration of water after 24 hours BSEN ISO 5403
Weathering Accelerated Exposure of Exterior Materials using a controlled irradiance > Result after 250 hours > 5 grey scale SAE J 19060 (2004)
Whilst these values are typical of those expected, it is advisable to issue appropriate guidance with upholstered furniture to inform customers of likely performance, as in service, care and maintenance instructions to avoid unnecessary problems.